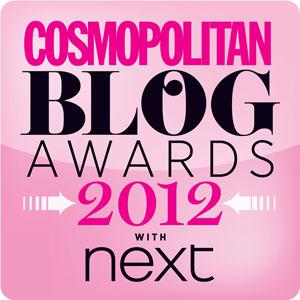 So exciting to hear about the Cosmo Blog Awards 2012!
I have only had my little blog up & running since Christmas Day '11. That's essentially 5 months. Within that time period, I have gained a wonderful amount of beauty blogger friends, some lovely people & contacts. I'm very proud at what I have achieved within this time. I am aware my blog isn't as great as others, although I believe the content is something personal. Its genuine, honest, mine.
Blogging has created a space for me to let everyone wanting to read, about my new found loves, hates, & all the in betweens. I appreciate everything negative & positive. Honest opinions is what makes me strive to deliver the best content possible.
So, I don't want to bore you all any more with a non-review/tutorial/etc post!
Simply no pressure, if you do like my blog, I'd be so grateful & thankful if you could vote for me for The Best New Beauty Blogger (Link).
Thank you so much for taking the time to read a post full of just words!